Read These Tips Before You Go Car Shopping
Read These Tips Before You Go Car Shopping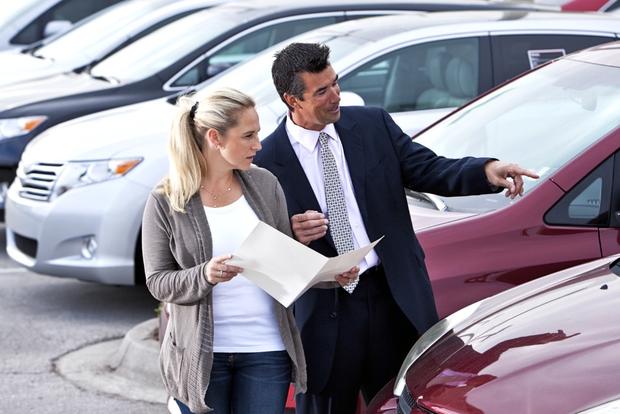 Some people love cars and know a great deal about them. While this is true, others are not as informed in regard to vehicles, especially when it's about prices. If this includes you, this article should provide you with the information you need.
Anytime you are thinking about purchasing a car, you first need to know the true value of the car. This can be done by searching online for the MRSP and comparing it with the offers you find in your area. Be sure to check at many different sites first of all.
Arranging financing prior to actually shopping for a vehicle is a great idea.
Go to your local credit union or bank. You are likely to get more advantageous terms by doing so, and can confidently visit a car dealership understanding the limits of your budget.
Research trade-in prices before turning over your older vehicle. If you are planning on trading in your current vehicle to go towards the purchase price of your new one, be armed with the proper value ahead of time. Checking prices online or using the Kelley Blue Book. Just make sure you are checking the wholesale price, not retail.
Don't start negotiating on specifics before you've got a set price on your desired vehicle. These are costs that should be taken off of the final price of the car. You can get a fairer deal if you do it this way.
Look online for incentives on the car you want.
Many automotive manufacturers offer cash back or special financing on their vehicles. The dealership will not always tell you about these things up front. Take some time to educate yourself first so you can get the best deal once you are in the showroom.
Try planning car shopping trips near the end of a month. Usually, salesmen have quotas to meet at the end of the month. As month's end approaches, salespeople who have not yet met their quotas may be more amenable to giving you a better deal in order to increase their numbers.
Is there a specific feature you really want? Is it, heated seats or a sunroof? Before you even approach the lot, find out which cars in your price range actually offer this feature. This will reduce the time spent on the lot looking at cars you don't want as the feature isn't available.
Find out about dealers before choosing on.
Start by asking your trusted friends, family, and neighbors about their positive and negative experiences with car dealers in the area. Furthermore, look up the dealers online at the Better Business Bureau website. Watch for any red flags about misleading or unfair business practices.
When purchasing a car, be wary of the age and mileage warranty of the vehicle. In most cases, you are likely to hit the mileage first so make sure you understand exactly how long you are likely to be covered before making a decision on what vehicle you will purchase.
Take your time when shopping for a car. It can be very tempting to purchase the first car you see because it looks nice or it has nice seating. However, there may be a car out there that is even better for you. Shop around and make comparisons before making a purchase.
As a female, shopping for cars can be hard.
If you feel the salesperson, you're dealing with is being condescending or rude, leave immediately. If they touch you, use misogynistic language or do anything to offend you, thank them for their time and take off. Tell them it's that time of the month, and they shouldn't run after you.
If you are planning on using your current car as a trade in, don't let the dealer know right away. Your first goal is to negotiate down the price of the car you wish to purchase. Information like trade-in value is valuable to the salesman, so keep it to yourself until the right moment!
Keep your emotions in check when you are in the dealership.
Salesman are trained to recognize emotions, and they will work off of that training to sell you the car you want for more money. Try to keep a straight face about the deal, and do not give hints as to your level of excitement. This will help you to get the best deal on the car you want.
If a dealer offers to give you, a used car that is similar to the new car you are interested in, make sure to check the value of that car first. Go home and take a look at some online pricing guides to help. Sometimes these really are great deals, but sometimes it is a bait and switch practice used to get used cars off the lot.
Stop feeling overwhelmed! It will be easier to make an excellent decision if you know more about car shopping. You can get a great deal on a fantastic automobile. Have fun shopping!