Quick Tips For Finding A Great Car
Quick Tips For Finding A Great Car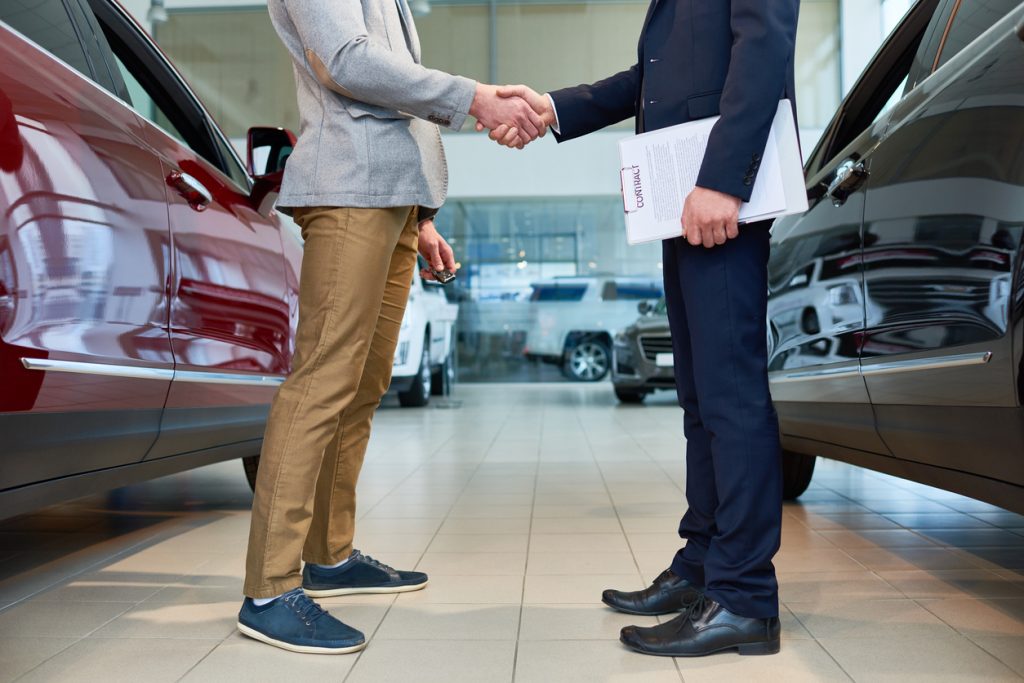 Shopping for and purchasing a new or used vehicle is one of the most stressful things you can do. An individual can become very stressed due to all the different vehicles and financing options that are out there. Use the following advice to help make car shopping less stressful.
Before beginning your car shopping journey map out exactly how much of a payment you can afford. Take the time to write out a budget and see how much money is left over each month. By doing this one step, you can avoid getting into a situation where you put a financial strain on your budget.
Do not get your heart set on a particular model of car when you are car shopping.
You need to leave your options open so that you can get the best deal possible. The exact car you have decided you want may not be the best available option at the time you are ready to buy.
Before you set foot into a dealership, do some research online. Check nearby dealership's websites and record their listed price on the vehicle you want, as well as any special deals they might be offering. Having this information at your disposal will be a valuable asset when it comes time to negotiate with a salesman.
Do not be turned off from a car because it is used. Most people would like nothing more than to buy a brand new, shiny car. But, is this really feasible for your financial situation? Many used cars are perfectly fine and will not break your back nearly as much as a new car will.
Take an extended test drive.
Don't just take it for a quick spin through the neighborhood by yourself. Instead, enlist everyone who will be regularly riding in the car to share their opinions. Ask the dealer for a full afternoon test drive so that you have the chance to take it on the freeway to check things like the pickup and the blind spots, and spend some time really feeling the comfort of the interior.
Search for your new car online before you ever visit a dealership. Searching online allows you to look at inventory from multiple dealerships, and it makes you privy to information about online only pricing. This is a great way to comparison shop and really make sure you are getting the best deal.
When heading to a car dealership, get prepared for your bargaining side to come out. While there many be some dealers who have your best interest at heart, most just want to get as much money out of you as they can. This is why you have to be strict and never settle on a deal you are uncomfortable with.
Make sure to take your time.
Even if you are really excited about buying a car, don't run out and buy it on the same day. Make sure that you have taken the time to do research on safety, repairs and other factors before doing something you might end up regretting.
Know your purchasing price before you drive to the dealership. The figure ought to take your own finances into consideration as well as the true market value of your ideal car.
Wait until a new model isn't so new, if you really want it. There's no point in being the first person with the latest car, if you have to pay more for it. Usually, prices go down after the initial launch. So, if you can hold off your excitement for a few weeks or more, you may get a better deal.
Research the laws in your state when it comes to purchasing a bad car.
There are some states that have lemon laws. They will protect you from buying a car that isn't in great condition and not being able to get a refund. Not every state has these laws, which is why it is important for you to do your research.
Take fuel economy into consideration before purchasing a vehicle. An car may be cheaper to buy, but a poor fuel economy can render your savings moot. Think about this when you select your car.
Prices of cars are often listed on dealer websites. There are different prices in different zip codes, so you might find a much better deal in a nearby city. If you go online and compare price trends, you can find out the the cities that offer the lowest prices.
Check into all the different incentives before you negotiate a price.
Find out about trade-in values, rebates, warranties, bank fees and any incentive programs. You will get a better deal if you actually know what to expect when you make your way into the dealership.
Now you know how to take stress out of car shopping. Remember this advice as you go through the entire process of finding and buying a car. Doing so helps you to find the right car for you.