The Best Advice About Repairing Your Car
The Best Advice About Repairing Your Car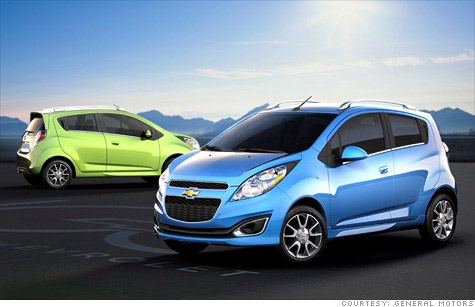 You can feel an instant jolt and a loss of power when you're stripped of your automobile. After all, it's how you get to work and everywhere else you want to go. What are you going to do? You shouldn't worry, and instead you should use the following information to help you along the way when making decisions regarding auto repairs.
If you hear a squealing sound when you step on your brakes, it is likely that you need new brake pads or rotors. Do not wait to have a mechanic check your brakes. There will be more damage to pay for and it is also dangerous to drive your car if your brakes are not functioning properly.
Checking and repairing the air conditioning in your car is quite complex. If you need to have it checked or fixed, find a mechanic with an air conditioning certification. The gas used for air conditioning is potentially dangerous and this system is a lot more complex than the other parts in your vehicle.
You do not have to call a mechanic every time you are having car trouble. There are a lot of things you can do easily. You can research the problem online in order to find out more about it. If it's easy, you can repair the problem yourself, and save money too.
Purchase motor oil on sale and in discount stores and keep two or three bottles in the trunk of your car. Check your oil every time you fill your gas tank. If you find that your oil level is low, you will save lots of money by having your own oil on hand rather than purchasing it at a gas station for inflated prices.
Be open to asking any questions that cross your mind. Auto repair is a very complex thing. You will have questions, and don't feel intimidated about asking them. If you don't, you may not completely understand why the repairs were needed in the first place or how costly the current situation really is.
Make sure you get a signed copy of the estimate for the repairs. You also need to make sure that the contract contains a clause that the shop must contact you before exceeding the total on the estimate. This will protect you from getting a surprise bill once work is completed.
Pay attention to the signs a potential mechanic gives to you. If he cannot give you eye contact, rushes his words, or avoids answering any questions you have for him, he may be trying to hide something. Perhaps he does not really know what he is doing or is lying about something else. If this is the case, go with another mechanic.
If you need new tires, do not get used ones from a garage or a junk yard. Used tires are not a good choice since they might be worn thin or have already been patched. Brand new tires are expensive but they are a good investment and will help you remain safe.
Find out how much a mechanic charges for the repair, including labor, before you hand over your keys. Fees can be hidden and need to be detailed. It is crucial that you understand exactly how you will be billed for repairs. They may be from a manual written by the car's manufacturer. Some repairs that are deemed "minor" may be all day jobs according to the manufacturer.
Keep track of how often you need to change your oil. Your vehicle may mot run smoothly or efficiently if you do not take this important step. When your car does not get its oil changed on schedule, its life span can be shortened, so be sure that you remember the schedule.
Listen for any strange noises that your car may be making. These may be popping sounds, knocks, squeals, or something else. They are definitely symptoms of some sort of issue that needs auto repair. Keep a log of when you hear them, and note the type of driving you were doing when they occurred. It will help the auto shop diagnose the issue properly.
If you have a maintenance log, devote yourself to keeping it up-to-date. If it isn't, your car may undergo repairs that are not necessary and do nothing to help you. Further, this log is an indication to those working on your car that you expect the best for your vehicle.
Become educated on car-part classifications. There are several different classifications of car parts, and these include salvage, new, and re-manufactured and reconditioned. New parts are the ones that you want to have installed on your vehicles. Parts that are re-manufactured or rebuilt have been restored to perform like new. However, salvage is simply another word for a used part.
How do you feel about the tips and advice that you've learned? You should be able to make better decisions now when problems arise with your vehicle, and you shouldn't be thinking it's the end of the world. You can get a fair price, and you can stay well-informed.